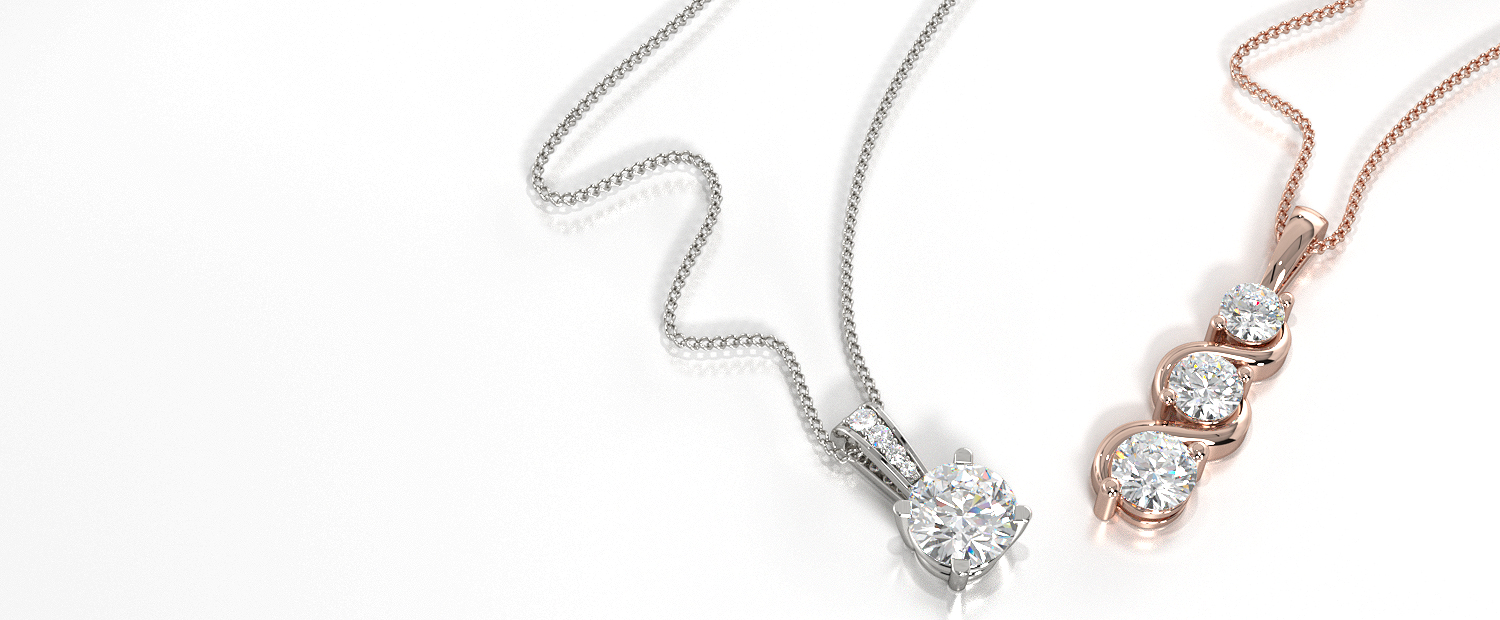 UK & INTERNATIONAL DIAMOND SUPPLIERS - EXCELLENT QUALITY & SERVICE FOR LESS
Bond Street Quality, Hatton Garden Prices
For over 40 years, our team of family-run jewellers have supplied the very best diamonds to the world's most famous brands, retail boutiques and private clients both across the UK and internationally. Offering Bond Street quality at Hatton Garden prices, our team help you to find or create the perfect diamond pendants for much less. As diamond suppliers and accredited De Beers siteholders, we are able to pass on the savings directly to you offering the very best quality at the best prices.
Diamond Pendants, Hatton Garden
For over 40 years, our family run jewellers have produced beautiful pendant necklaces made from the finest metals and diamonds, elegantly finished and produced in our Hatton Garden workshop. Whether it is a ready to wear diamond drop pendant necklace or a bespoke pendant necklace, our friendly and experienced teams can assist you in finding the perfect diamond pendant. Sophisticated and elegant, diamond pendant necklaces beautifully elongate the neckline and enhance the natural beauty of the wearer.  Whether you wish to purchase a diamond necklace for yourself or as a gift for that special person in your life, Diamonds Hatton Garden assist you in finding the perfect pendant necklace.
Contact our experienced team today to find out more about our diamond pendants via harel@diamondshg.co.uk or call +44 7951 060238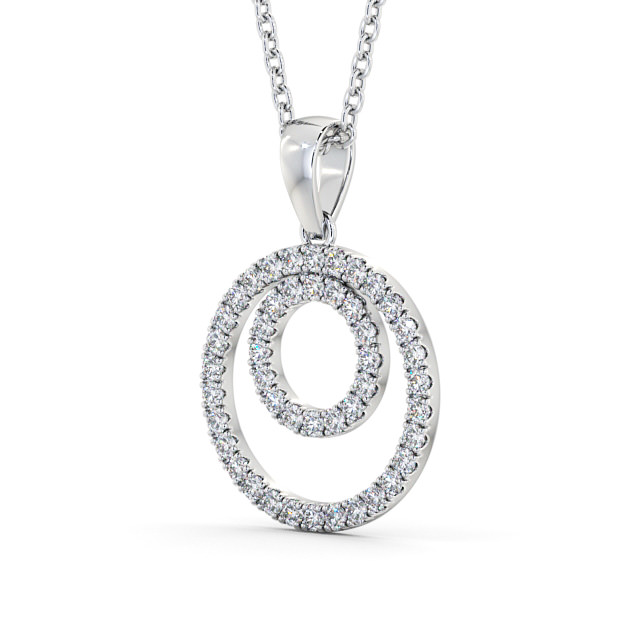 At our London workshop we have a large inventory of ready to wear diamond pendant necklaces from contemporary, modern designs to classic vintage styles. Whether you choose a single diamond, a beautiful trilogy or diamonds set into a precious metal of your choice you can guarantee that Diamonds Hatton Garden will offer you workmanship and service of the highest quality. All of the diamonds used in our pendants are certified and sustainably sourced ensuring their provenance and quality.
Contact our experienced team today via harel@diamondshg.co.uk or call +44 7951 060238 for any enquiries about our beautiful diamond pendant necklaces and to book your appointment.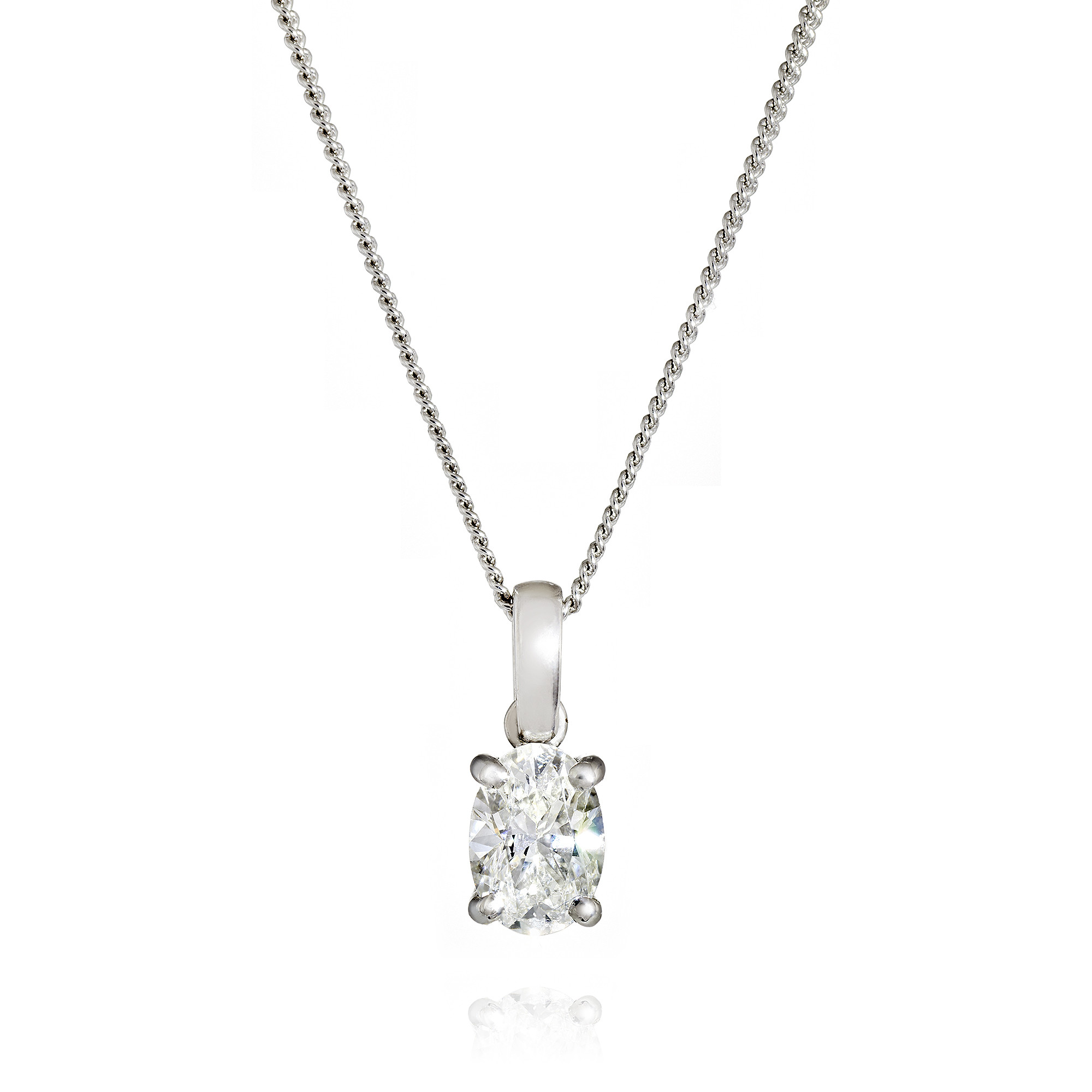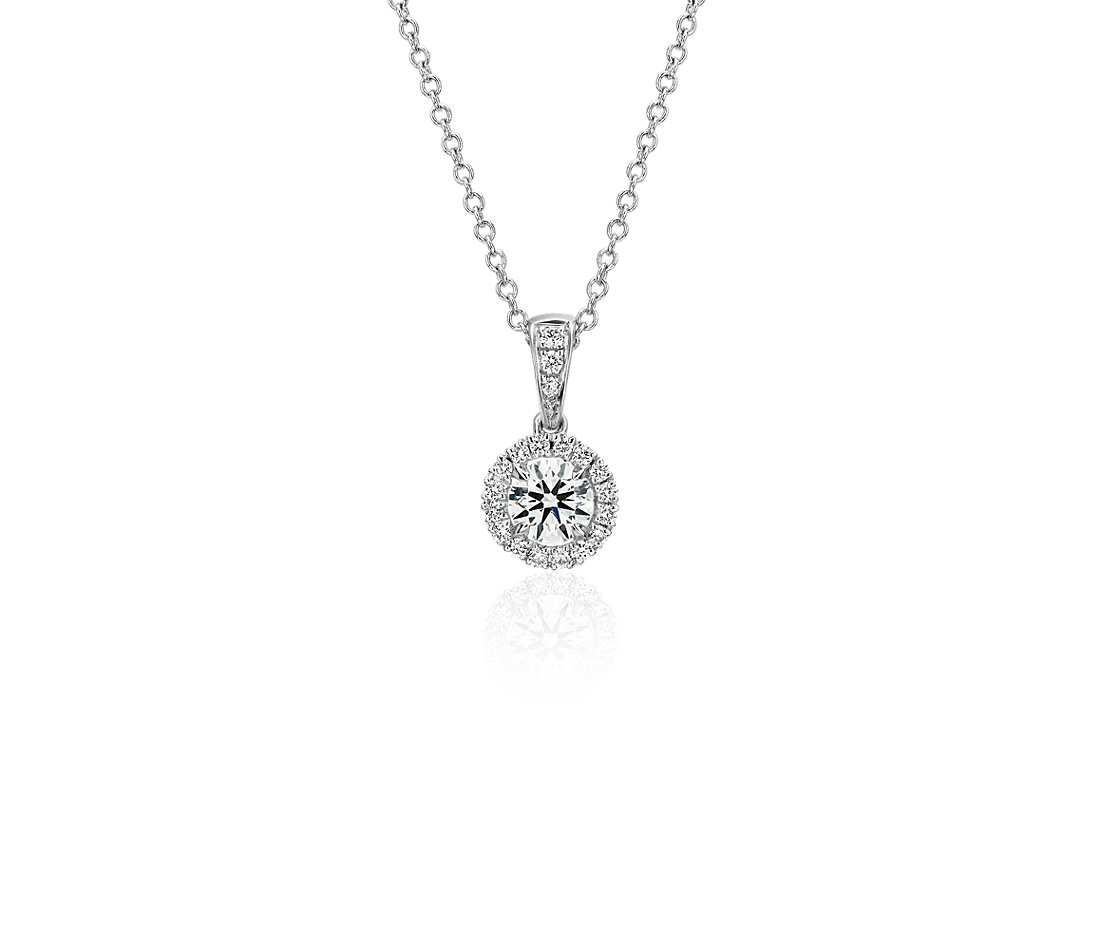 Diamond Pendants Handcrafted For You
A diamond pendant is a piece of diamond jewellery where the diamond effortlessly hangs to the chain of a necklace, creating a stunning accessory. Available in a multitude of shapes, sets, and colours - pendants are a staple of many jewellery collections. At Diamonds Hatton Garden, we have a large collection of pendant necklaces for every taste, occasion, budget and style. Whether it is a bespoke design you require or simply want to choose from our delicious collection of ready-to-wear pieces, we welcome your visit to our workshop. 
For more information about our diamond pendant necklaces and to book a personal consultation, contact Diamonds Hatton Garden via a contact from below or email info@diamondshg.co.uk or call  +44 (0)7951 060238.

Book a free consultation with one of our diamond experts