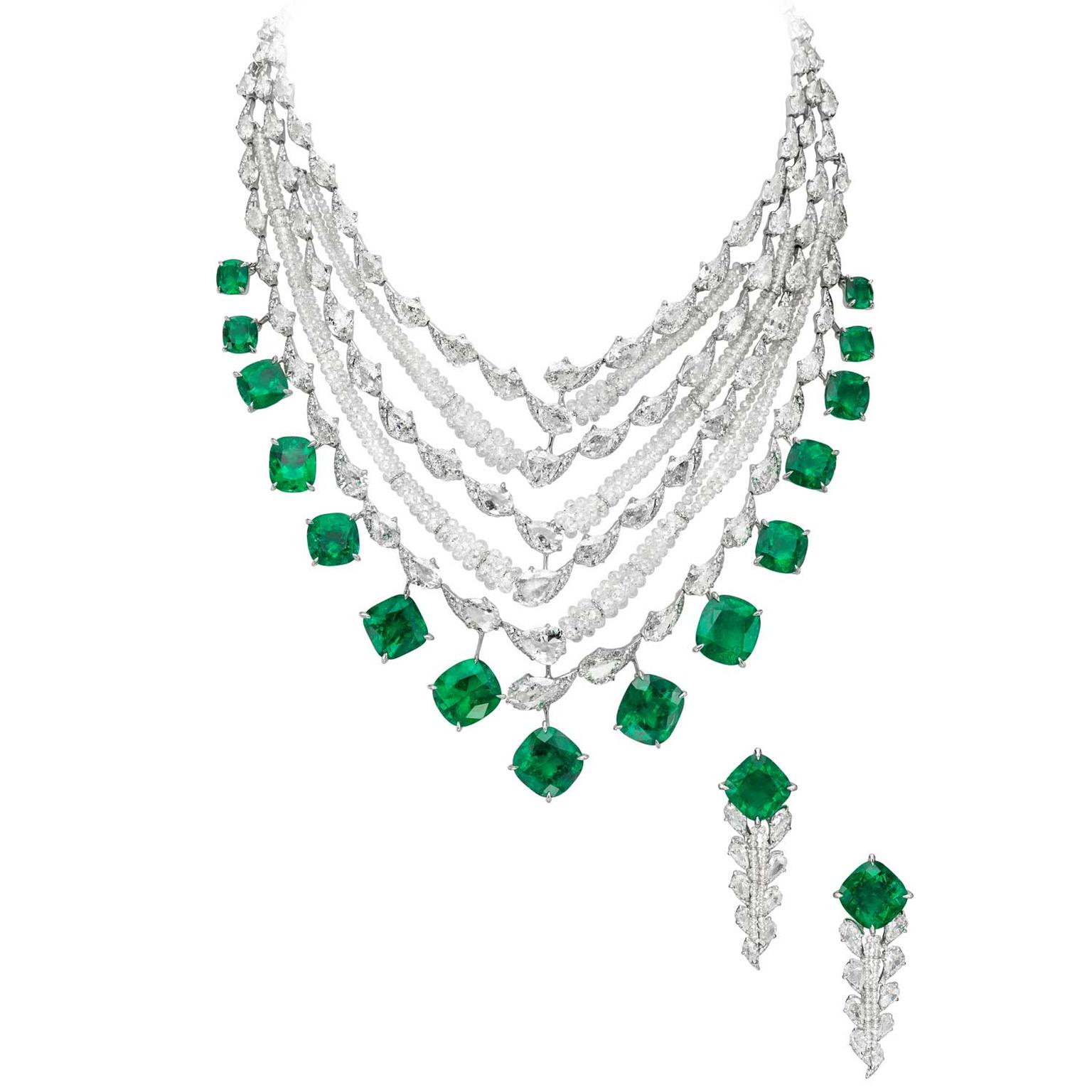 Bespoke Diamond Necklace, London
UK & INTERNATIONAL DIAMOND SUPPLIERS - EXCELLENT QUALITY & SERVICE FOR LESS
Bond Street Quality, Hatton Garden Prices
For over 40 years, our team of family-run jewellers have supplied the very best diamonds to the world's most famous brands, retail boutiques and private clients both across the UK and internationally. Offering Bond Street quality at Hatton Garden prices, our team help you to create the perfect bespoke diamond diamond necklace for much less. As diamond suppliers and accredited De Beers siteholders, we are able to pass on the savings directly to you offering the very best quality at the best prices.
Bespoke Diamond Necklaces Hand-Crafted in Hatton Garden
With over 40 years of experience assisting clients across the world, we help you to create the perfect diamond necklace that showcases elegance, style and beautiful diamonds.
Based in Hatton Garden, the heart of London's jewellery district for centuries, our jewellery workshop is home to our experienced team of craftsmen and designers. We understand that each client is unique and showcase this individuality in the bespoke diamond necklaces that we create.
Deeply alluring and eternally stylish, a bespoke diamond necklace is the perfect addition to any jewellery box. Whether you have an existing design in mind or are in need of some inspiration, we are there to assist you. Each of our consultations begin by understanding your budget, style preferences and tastes to begin the journey of creating your custom made necklace.
Speak to our experienced team today via harel@diamondshg.co.uk or call +44 7951 060238 for any enquiries and to book your appointment.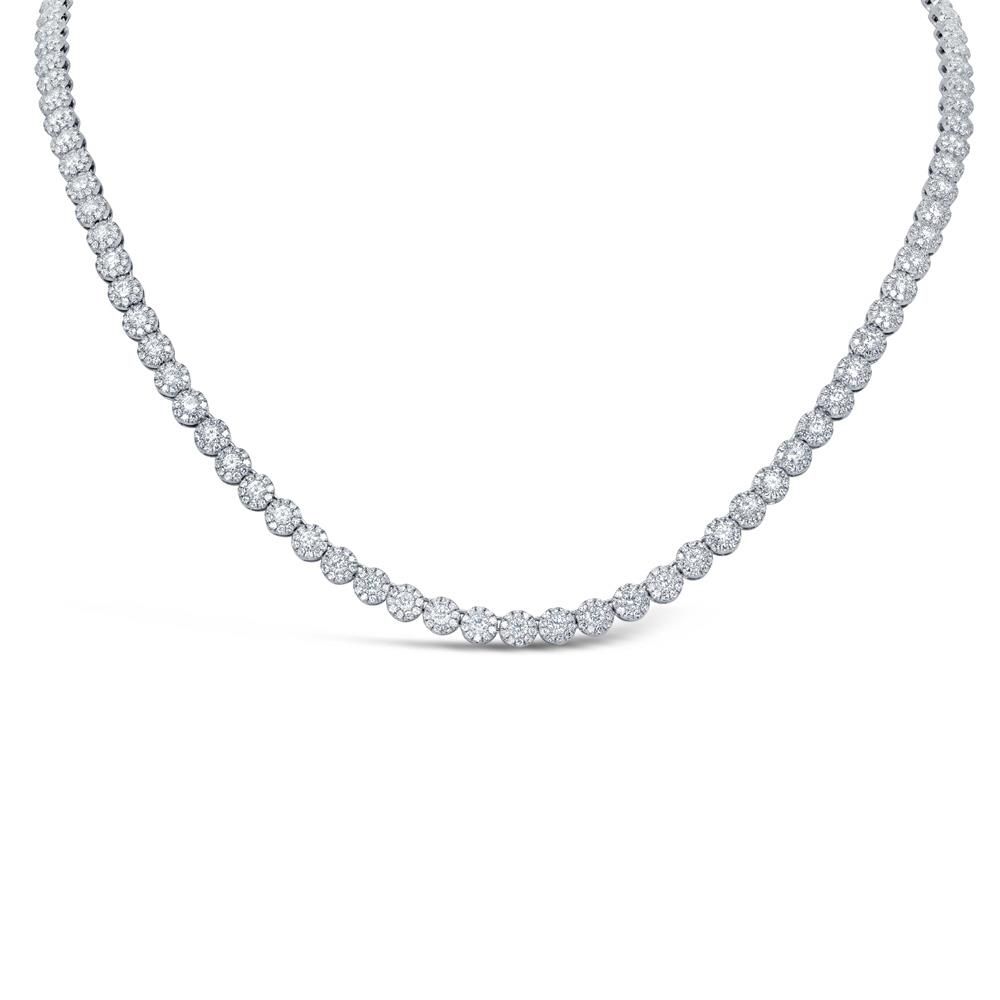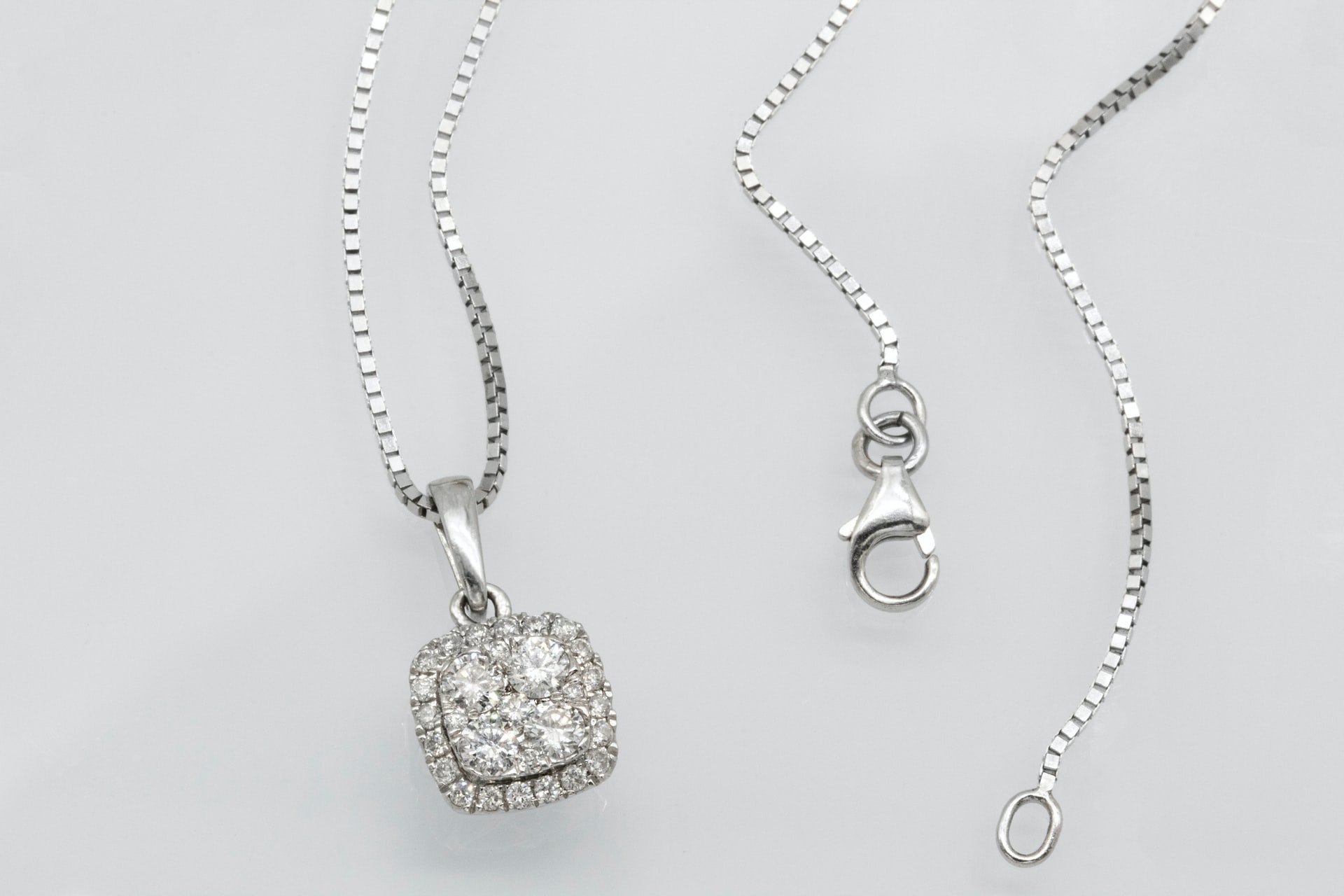 Whether as a gift to a loved one to commemorate a special occasion or simply a way to remind that important person of what they mean to you - we help you to realise your perfect diamond necklace.
We explain the differences between diamonds and materials and guide you as to the best value for your money. Put simply, we offer Bond Street quality at Hatton Garden prices. 
From dainty, single pendants to ornate and richly detailed necklaces, our experience and the skill of our designers and craftsman allows us to craft the perfect item - just for you. 
Whether you need assistance in selecting the diamonds for an existing idea or an entirely custom made diamond necklace, we take pride in using the finest diamonds and metals to create something special for you. Combining centuries old jewellery techniques with modern technology, our team work with you to produce a bespoke diamond necklace that you will treasure forever.
Beautiful Bespoke Diamond Engagement Rings
All of our diamonds are certified by the world's leading gemological associations and are ethically sourced ensuring the integrity and provenance of your bespoke item.  Whether canary yellow diamonds, bubblegum pink diamonds, gorgeous heart shape loose diamonds or an opulent pear shaped diamonds – our team are proud to offer you a fine selection of gemstones to choose from. As with our selection of loose diamonds, we only use the very best precious metals including 18k white, yellow and rose gold and platinum
Contact our team today via harel@diamondshg.co.uk or call +44 7951 060238 for more information, to discuss your ideas and to book your appointment.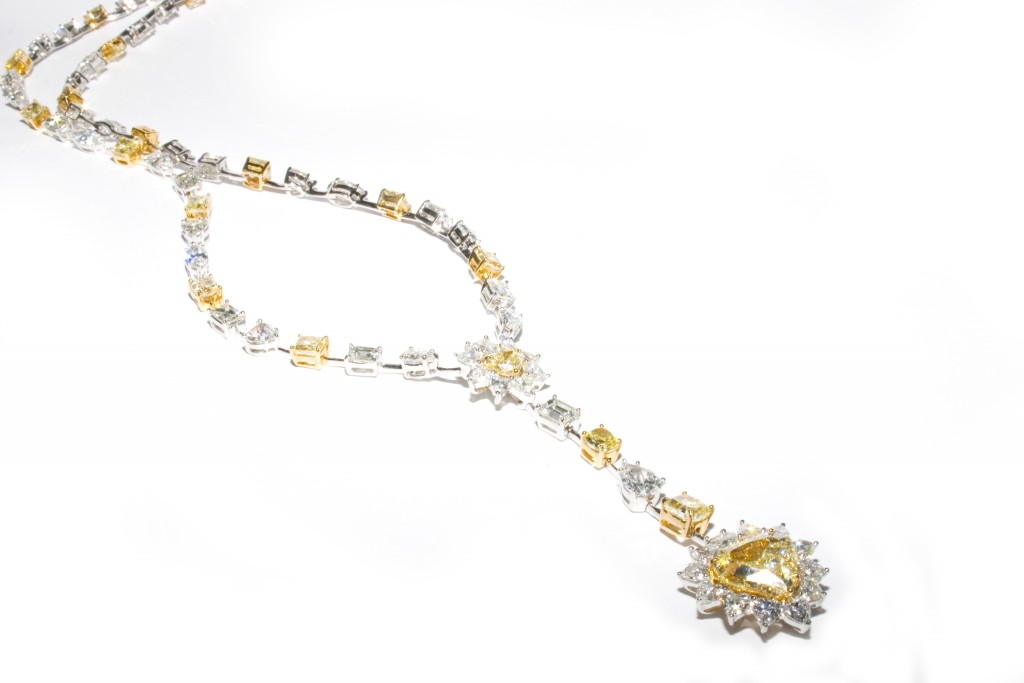 Book a free consultation with one of our diamond experts