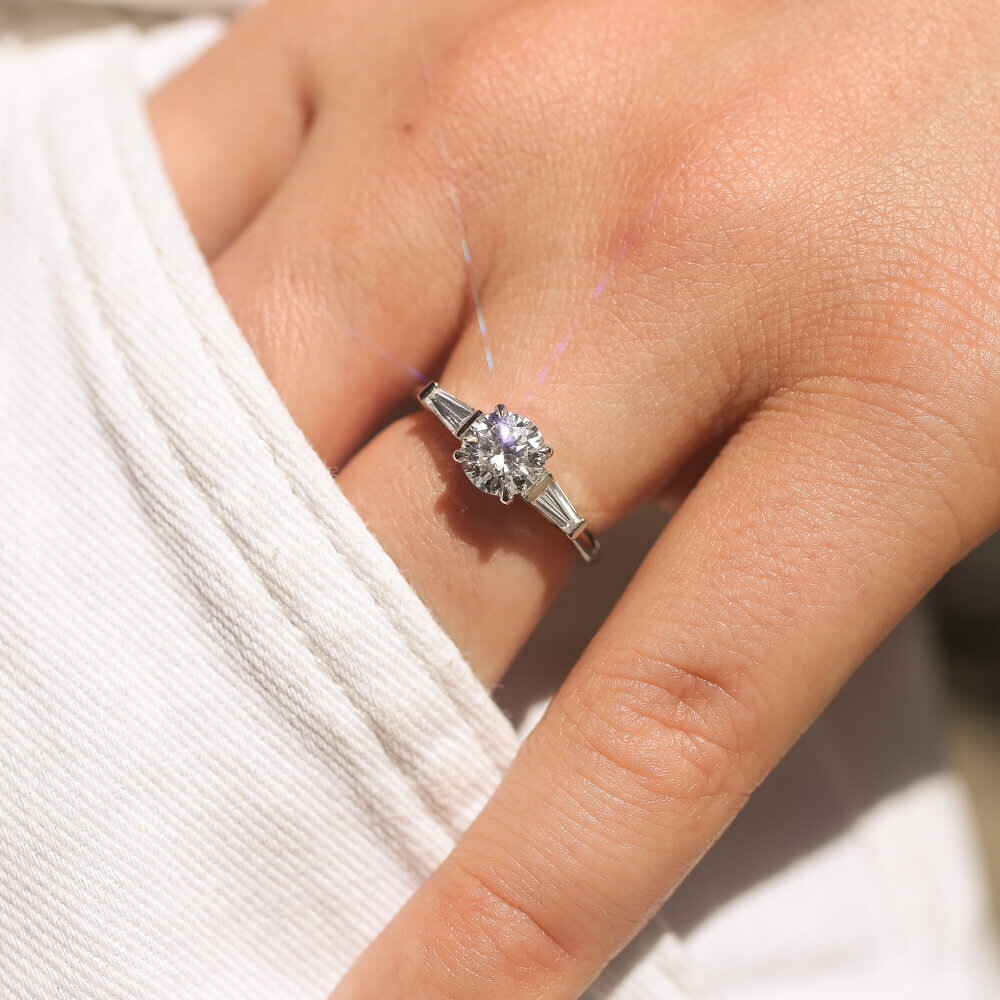 Trilogy Diamond Engagement Rings, London
UK & INTERNATIONAL DIAMOND SUPPLIERS - EXCELLENT QUALITY & SERVICE FOR LESS
Bond Street Quality, Hatton Garden Prices
For over 40 years, our team of family-run jewellers have supplied the very best diamonds to the world's most famous brands, retail boutiques and private clients both across the UK and internationally. Offering Bond Street quality at Hatton Garden prices, our team help you to find or create the perfect trilogy diamond engagement ring for much less. As diamond suppliers and accredited De Beers siteholders, we are able to pass on the savings directly to you offering the very best quality at the best prices.
At Diamonds Hatton Garden our experienced team of family jewellers have assisted generations of couples to find their perfect trilogy diamond engagement ring. 
Trilogy diamond engagement rings are said to represent the past, present and future of a relationship and their beautiful design, rich in style and sophistication are a beautiful choice of engagement ring. 
Not only an excellent choice of engagement ring, trilogy rings can be a popular way to show your commitment or as a day-to-day piece of jewellery. Whether choosing white diamonds or fancy coloured diamonds, the high degree of customisation means that you can create the perfect style tailored to your partner's tastes.
Discover the trilogy diamond engagement ring of your dreams and contact our experienced team today via harel@diamondshg.co.uk or call +44 7951 060238 for any enquiries and to book your appointment.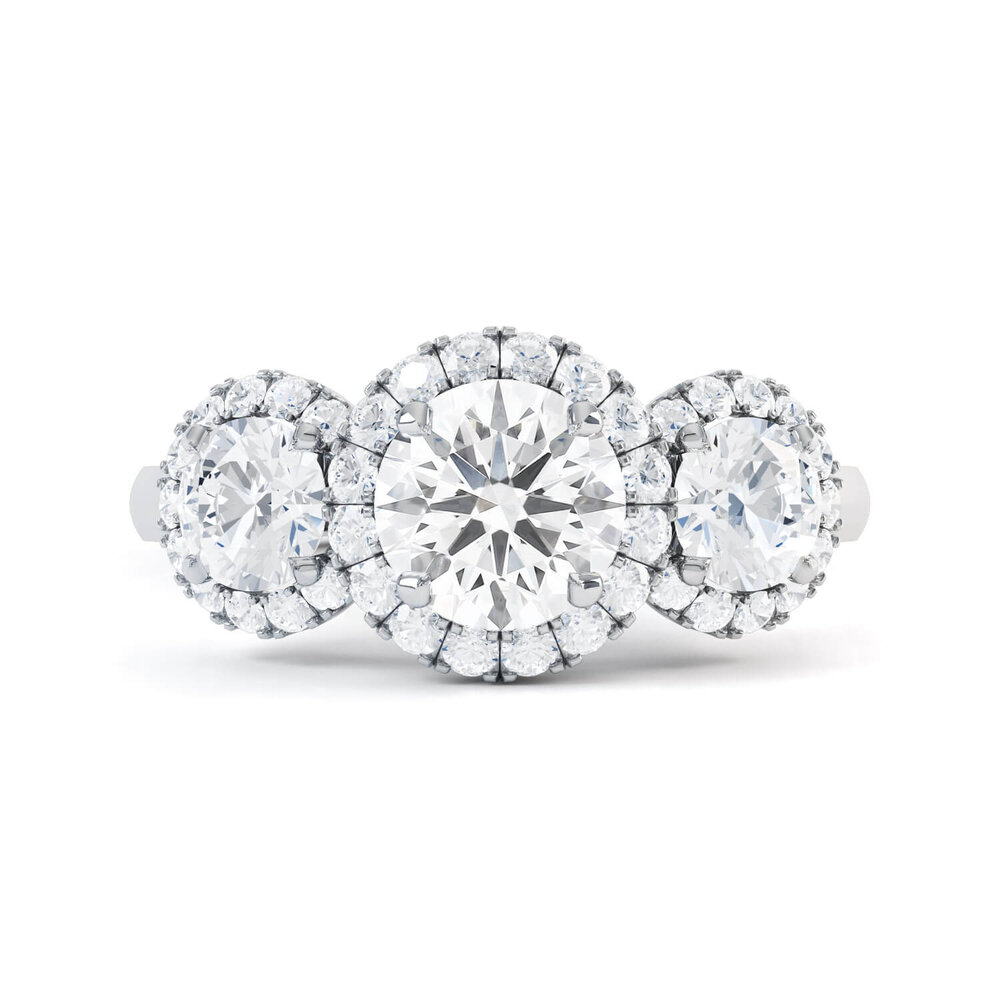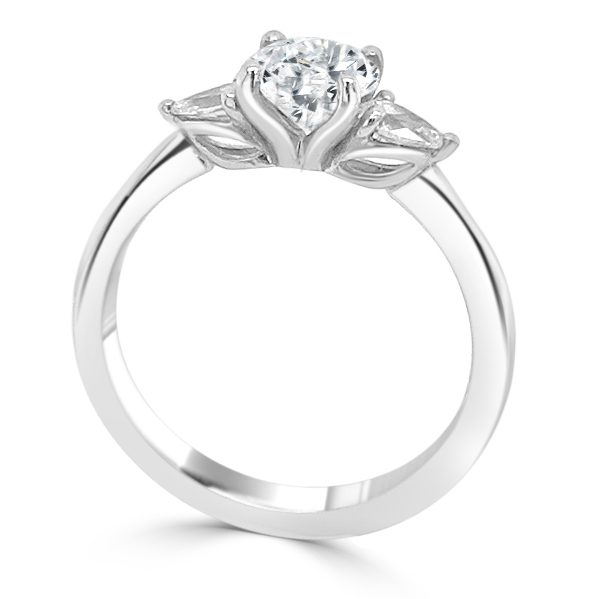 Trilogy Diamond Rings, Hatton Garden
Whether you choose platinum, white, yellow or rose gold for the setting, our friendly team of experts will help you to find a trilogy ring to match your budget and preferences. 
Each of our trilogy diamond engagement rings are made by our experienced craftspeople in our Hatton Garden jewellery workshop. All of our trilogy engagement rings are crafted to the very highest of standards ensuring they are of exceptional quality at competitive prices.
Upon booking your appointment our team will speak with you to identify the style and type of contemporary engagement ring that you like. 

From there, we will show you a selection of contemporary settings and designs available at your appointment as well as a selection of diamonds tailored to your budget and tastes.
Trilogy Diamond Engagement Rings, London
Trilogy rings - also known as trinity rings - are settings with a row of three stones (often diamonds) are next to each other in a line. 
A trilogy ring – also often called trinity – is a ring with three stones next to each other. Whether you wish to have three diamonds of the same size or shape, or have an existing design in mind, we can help you create your perfect trilogy ring. Popular choices usually involved having a larger centrestone that is accentuated by the two side stones but whatever you choice you can be assured of the highest service and quality. 
Discover the trilogy diamond engagement ring of your dreams and contact our London based jewellers via harel@diamondshg.co.uk or call +44 7951 060238 for more information and to arrange your appointment.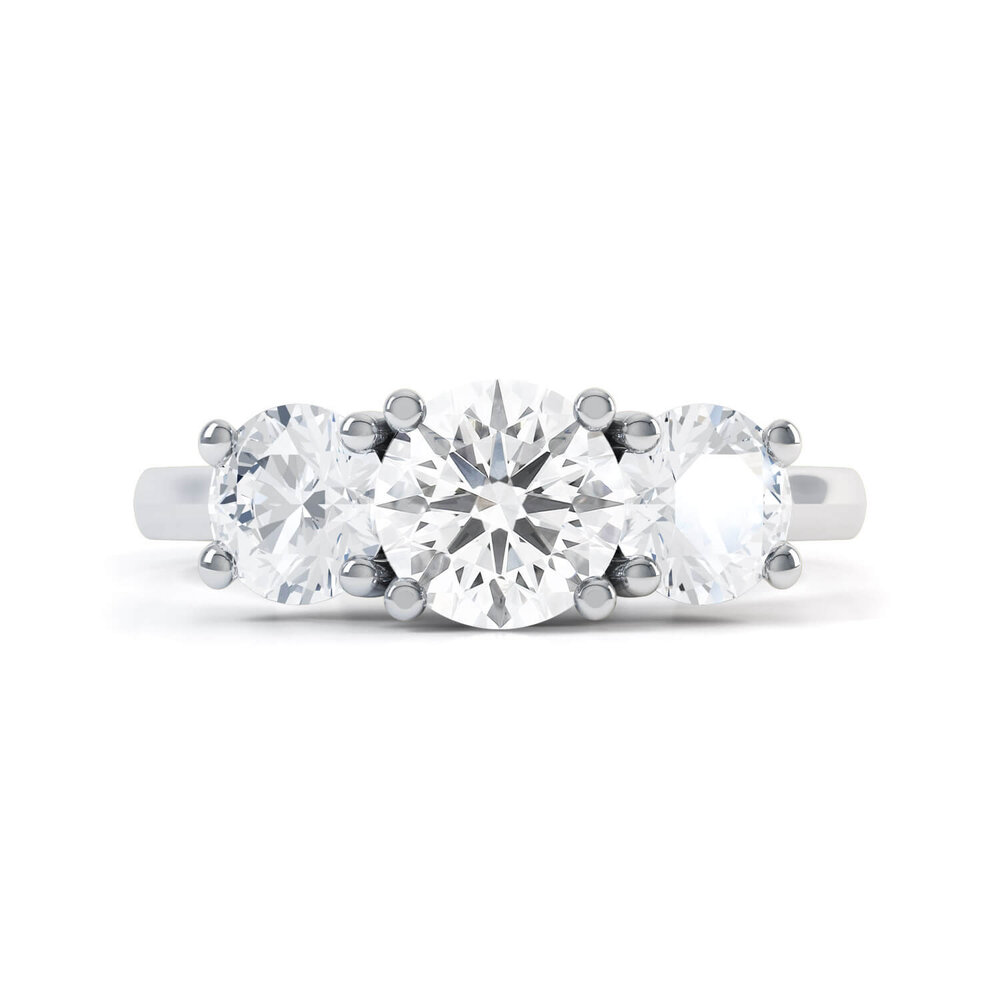 Book a free consultation with one of our diamond experts